3 Case Studies of Successful Content Marketing in Ramadan
It feels like the whole city is buzzing in the run up to Ramadan. Not so much with what groceries to stock up on or what dishes to cook, but rather with what content ought to be posted on social media during Ramadan!!
And rightly so. Surveys have shown that social media users spend at least 30% more time on social media platforms during Ramadan fasting hours than they do in the same hours outside of the Holy month. This sends brands and digital marketing agencies alike into a flurry of activity and sees them racing to publish the type of content that will attract the most number of social media users.
This included us, of course! Over the past four years, we have had the good fortune of producing a series of Ramadan-awareness videos for sterling partners like Almarai, Dubai Municipality, and Dubai Islamic Bank.
For Almarai, three years in a row, it was healthy eating and staying healthy during Ramadan. We researched, scripted, styled, illustrated, and animated, 30 engaging, informative, eye-catching pieces of content. And what fun that was! We not only learned a lot in the process, but as result, more of us started eating more greens! For their part, Almarai published one video a day for their 3.5m page fans on facebook as well as for their followers on Instagram. True to their caring nature, Almarai did a fantastic job engaging with audiences and replying to comments in record time. The results were astounding and the numbers showed it! At the end of Ramadan, everyone came out a winner not least of all, Almarai, whose followers now saw the company as a trustworthy source of gentle useful advice.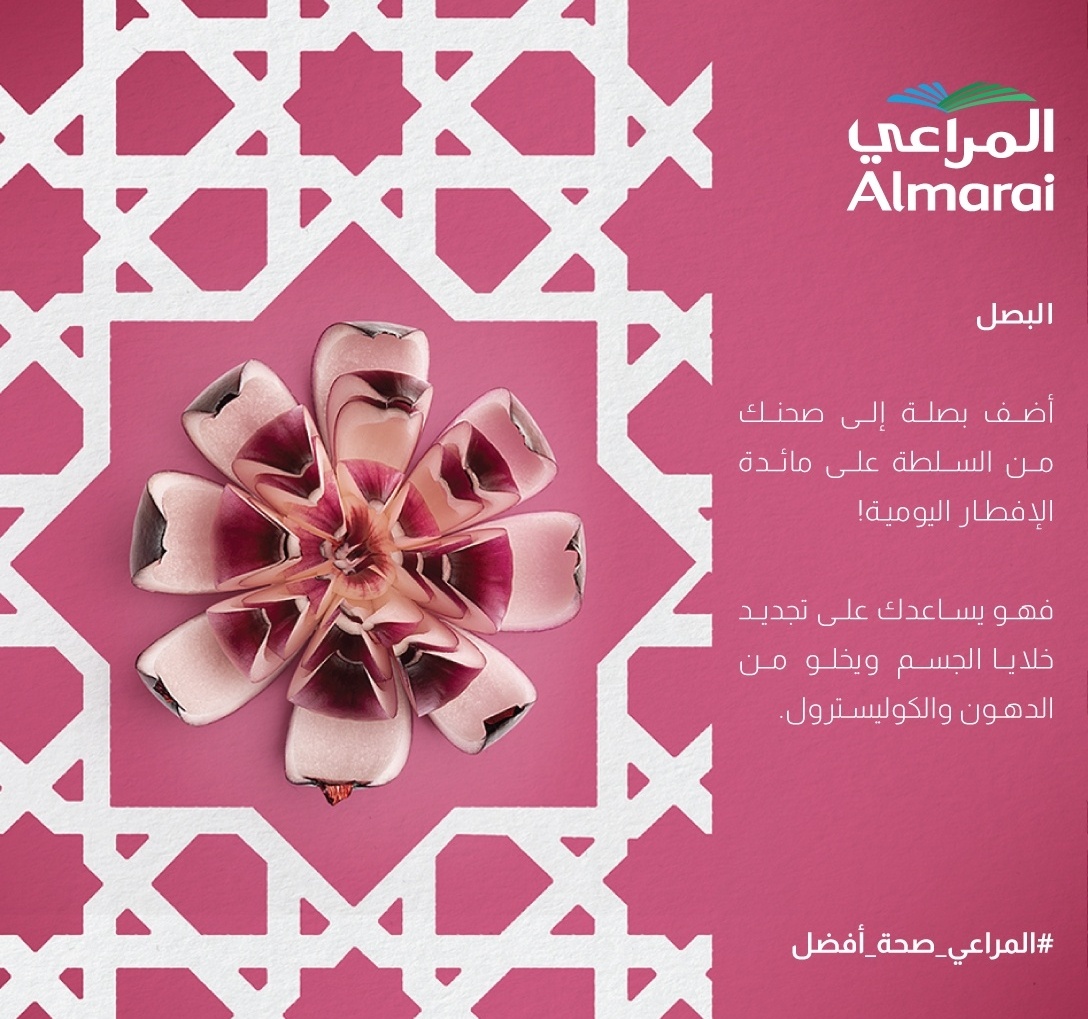 Almarai Ramadan Campaign
It seems we are developing a reputation in the market for delivering innovative content in record time! Not just in Ramadan but all of the time 🙂
Dubai Municipality approached us a couple of weeks before the start of Ramadan. They requested a TV campaign of brief awareness videos. They wanted to encourage the public's interest in traditional Emirati dishes but also to remain aware of their high calorific value and thus the need for some exercise time to burn it all off. They also wanted to promote the Municipality's public exercise tracks popping up all over different areas of the city. All this in 30 seconds a pop! Challenge accepted AND delivered to huge applause 🙂

Dubai Municipality Eat & Stay Fit Campaign  
The Dubai Islamic Bank is a progressive financial institution. It wanted to reach out and align hearts and minds with viewers during Ramadan by communicating values that are as important to the bank as to they are to the audience. We devised a TV campaign based on the theme: 'High Morals are an Act of Worship'. We produced a series of short TV infomercials featuring the Prophet's teachings from the Hadeeth to inspire followers to act like him. The series was shown throughout the Holy month, on Sama TV, in the few minutes before the Maghreb prayer. The beautifully illustrated and narrated teachings were an instant hit, both on TV and with social media followers, who shared them enthusiastically.

Dubai Islamic Bank الاخلاق_عبادة
Dina in the office here understands the buzz and endless emails we are all receiving these days offering help with social media during Ramadan. She's just itching to produce a new Ramadan campaign. "It is very satisfying, you see" she says, "The tight deadlines, the staying up all night! It is instant take up and instant feedback! You feel so much closer to your audiences."
Will she get her wish? Stay tuned and follow our newsletter to get your daily dose of Ramadan tips alongside our regular content marketing tips, and to check up on how Dina is faring.