Barbie Marketing Success: What You Can Learn From Their Strategy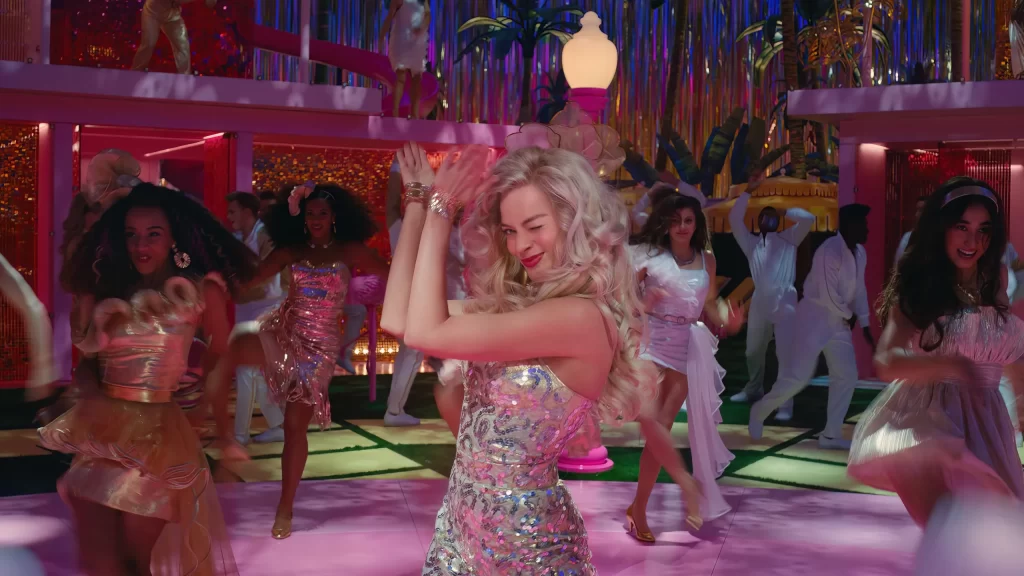 It's a Barbie World and we're just living in it
Since the first piece of Barbie marketing dropped in December 2022, the world has been painted with a pink brush & an anticipation for July 21st (or August 10th for us in the UAE!). Whether or not you're interested in seeing the movie, you've definitely seen the movie marketing, the many licensing partnerships, or the numerous women & girls donning a #e0218a pink shade of clothing.
Read more: Your 4-Stage Guide to a Successful Media Event
5 Lessons Your Business Can Take Away From The Barbie Marketing
In an era where news cycles only last up to 1 week, attention spans are the lowest they've ever been, and cinema attendance is leading to major movie theater shutdowns & bankruptcies…
How does one movie about a children's doll manage to keep everyone's attention for over 3 months & break long-standing box office records?
Here's what we think has contributed to this long-lasting success:
Something for everyone
Are you interested in architecture & interior design? Here's a tour of the Barbie set and a Barbie dreamhouse Airbnb to rent out.
Interested in fashion? Here's an official Barbie x Zara & Barbie x Aldo collab.
Interested in comedy? Here's a very memeable still of Barbie crying or laughing to use to describe how you feel about Mondays.
Interested in feminism? Here's a large-scale reclamation of the colour pink & soft femininity.
No matter what your interests are, the movie managed to appeal to a massive audience by tackling small audiences with targeted content catered to each.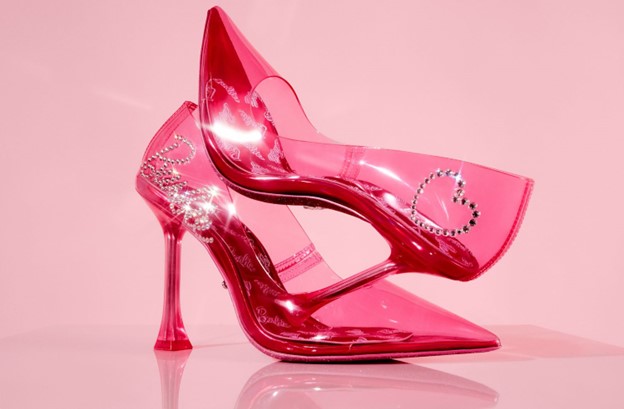 Always in the news, always something new
"We saw it as a breadcrumb strategy, where we gave people little elements of the movie to stimulate curiosity and that created conversation."
President of Warner Bros. Global Marketing, Josh Goldstine.
From the first promo shot released in late 2022, the marketing team has pushed new elements into the media. By releasing little snippets over a one-year period, fans continued to receive new information while waiting eagerly for the next.
The news varied from big behind-the-scenes revelations like the sets causing a global shortage of pink paint to smaller fanfare like revealing that Ryan Gosling has a song in the movie; each piece rolled out with enough time in between for organic excitement to be generated online.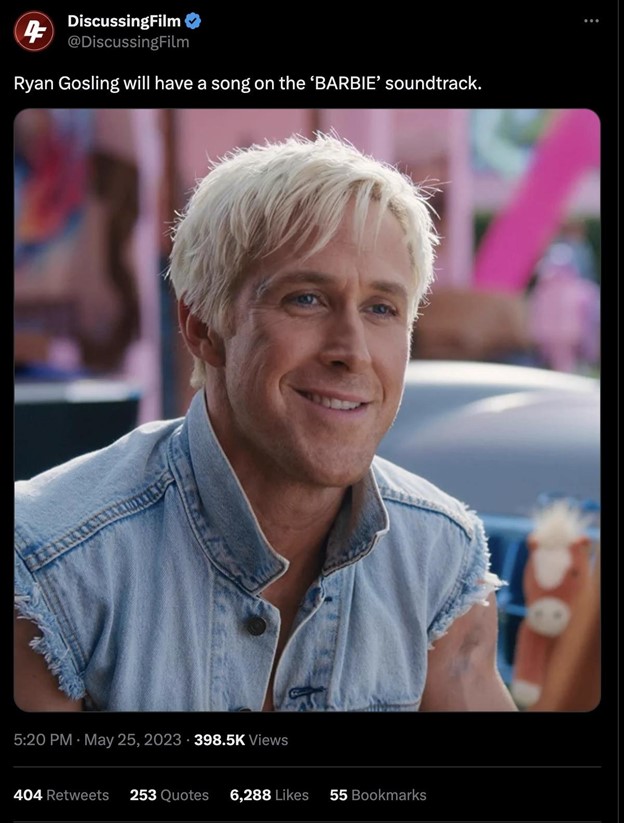 Barbie marketing specifically Appealing to women & girls
Barbie's initial claim to fame stemmed from their unique idea of speaking directly to children in their marketing. They understood the power that an eager child could wield.
That same unique perspective on marketing has carried through to the movie's advertising, but with a modern, mature audience in mind. With the movie's PG-13 rating, licensed merchandise has been aimed directly towards teenage girls & women with purchasing (or convincing) power.
After years of big comic movie blockbusters, a movie mostly for The Girls stands out & captures the interest of their intended audience.
Read about: A24 branding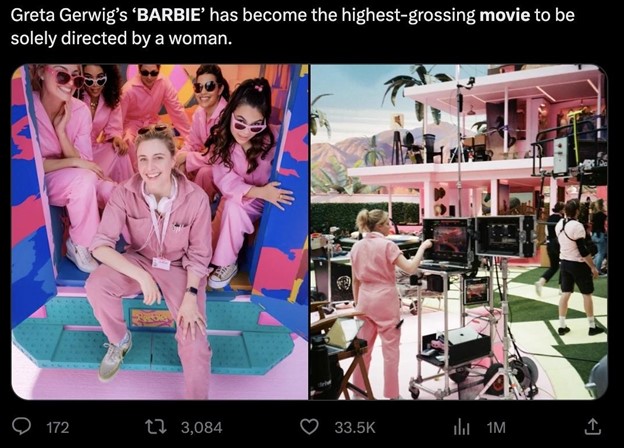 User-generated content
When you take a closer look at the movie materials in circulation, you can see that most of it is actually user-generated. The memes, the dissection of each shot of the trailer/outfit in the press tour, the explosion of pink options in every fashion brand's catalogue; audiences have created a demand & interest for the movie that has taken on a life of its own.
The clearest example of this is the trend of Barbenheimer, a combination of Barbie & Oppenheimer, that has inspired t-shirts, endless memes, and, most importantly, groundbreaking cinema attendance for both films.
Many attribute this user-generated interest to the fact that the movie has become 'an event,' both in the culture & the theatres; something exciting to look forward to & celebrate.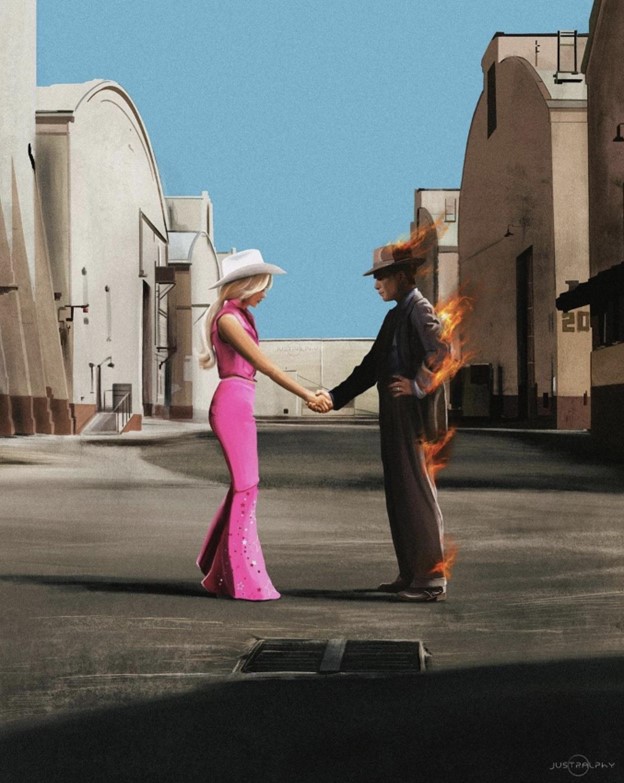 Nostalgia
Over 1 billion Barbies have been sold worldwide. If you were born after the first Barbie was released in 1954, chances are you have played with a Barbie or a very similar model (ex; Fulla for the Arab girls).
Nostalgia has always been a powerful player in marketing; we love to seek out the familiar, the objects that remind us of a time that was simpler, when we felt more free.
Whether it's Margot Robbie dressing up as vintage Barbie dolls, the initial shot in the trailer of Barbie's permanently arched foot, or the pure whimsy of a nonsensical dialogue, both the movie & the marketing have evoked the personal experience of playing with Barbie and married it with adult themes of growth, making it the ideal movie for teenage girls & adult women to get excited about.
The Barbie marketing success can teach us a lot about sustaining interest in a project for a long period of time. Your business deserves this same kind of attention, and that can be achieved through well-implemented marketing strategies that are personalised to you.
Reach out to us for a free consultation on how inbound marketing can help your business.