Inbound Marketing Strategy
The Challenge
In December 2016, GSW approached Saba Consultants about producing a corporate video for the Offshore Technology Conference (OTC) – one of the largest oil and gas industry events in the world – due to be held in May 2017.
During the making of the film, we learnt a lot about the organisation, its products, its services and its technical operations. More to the point, Saba Consultants discovered that the company had limited online exposure, a lack of relevant and dynamic content as well as a weak social media presence.
During discussion with GSW, management quickly recognised that the company needed to gain online visibility in order to generate sales leads. Furthermore, in its existing online setup, GSW was not able to address or identify their website traffic sources and visits, and, consequently, was not very successful in converting those visits into leads or customers. As a result the company database was fragmented requiring manual management and analysis, thus reducing the productiveness of the sales and marketing team.
What presented urgency to the situation was the looming start of the OTC. With over 2,300 exhibitors, OTC offered GSW a great opportunity to meet and connect with potential vendors, partners and industry specialists – in other words, a great opportunity to capture and bring home a number of serious potential leads.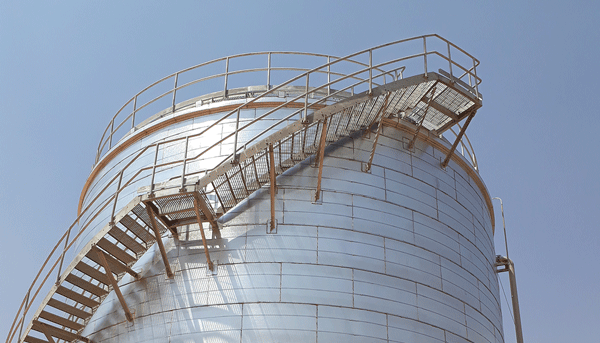 The Solution
Saba proposed a content marketing strategy to help GSW capture contacts at the OTC and generate solid leads from visits to both the exhibition stand and the resultants website visits.
We began initially by improving the website, and ensuring that all the pages worked to draw and retain traffic. We produced and added content that would be relevant to OTC visitors including information about the products GSW showcased in Houston and information about the company's exhibitor stand.
A form was created for the GSW team to register visitors to their stand. A landing page created a record of potential new customer data and categorised entries into designated lists. Qualified leads were forwarded – in real time – to GSW's sales team for follow up.
We then produced original content related to the industries and products that GSW supplies. We posted 3 blogs to the website accompanied by 3 product-specific shorter films showing GSW products being manufactured at their facilities.
Furthermore, we hosted the GSW website on Hubspot, the automated marketing platform. Hubspot allowed us to optimise the bespoke content for SEO, and to manage, repurpose, and publish it effectively on social media, in order to attract, record and track all visitors, then nurture and convert them into likely customers.
Content production would position GSW as the knowledge hub for the industry in the region, strengthen the company's image, and build trust with potential buyers and vendors to ultimately convert leads into customers. By using Hubspot to manage content on their website as well as social media, GSW can now gain insights about their customers, what topics/ products they are most interested in and which products are gaining more attention in order to focus on what would assist customers to choose the right solutions for their needs. Relevant industry news produced by specialised writers will provide additional information that can attract more traffic to the company's website, creating more opportunity to encounter potential clients and, thus benefit both the audience and the company.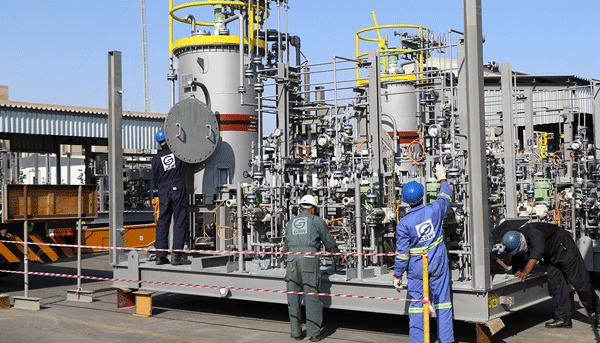 The First Campaign
From the outset, GSW was immediately persuaded that an early adaptation of the inbound methodology with digital and content marketing would help the company reach its goals of increased visibility and lead generation.
With two weeks remaining until the opening of the OTC, the Saba team was determined to create a campaign for GSW that would work seamlessly alongside GSW's offline efforts to maximise the benefits of attending the conference.
On the same day that GSW came on board as a Saba client, their Hubspot account was activated, and within 2 days, social media accounts were created and connected to Hubspot, together with full tracking of the company's website.
From April 25th to May 4th, Saba Consultants provided pertinent content including trailers, blog posts, banners and social media messages. For tracking and measuring purposes, all posts were prepared, published, and optimised using Hubspot.
The performance of each individual piece of content was recorded, showing a synchronised increase in traffic on the company's website and across all of its social media channels with a conspicuous interest in the company's video content.