Your 4-Stage Guide to a Successful Media Event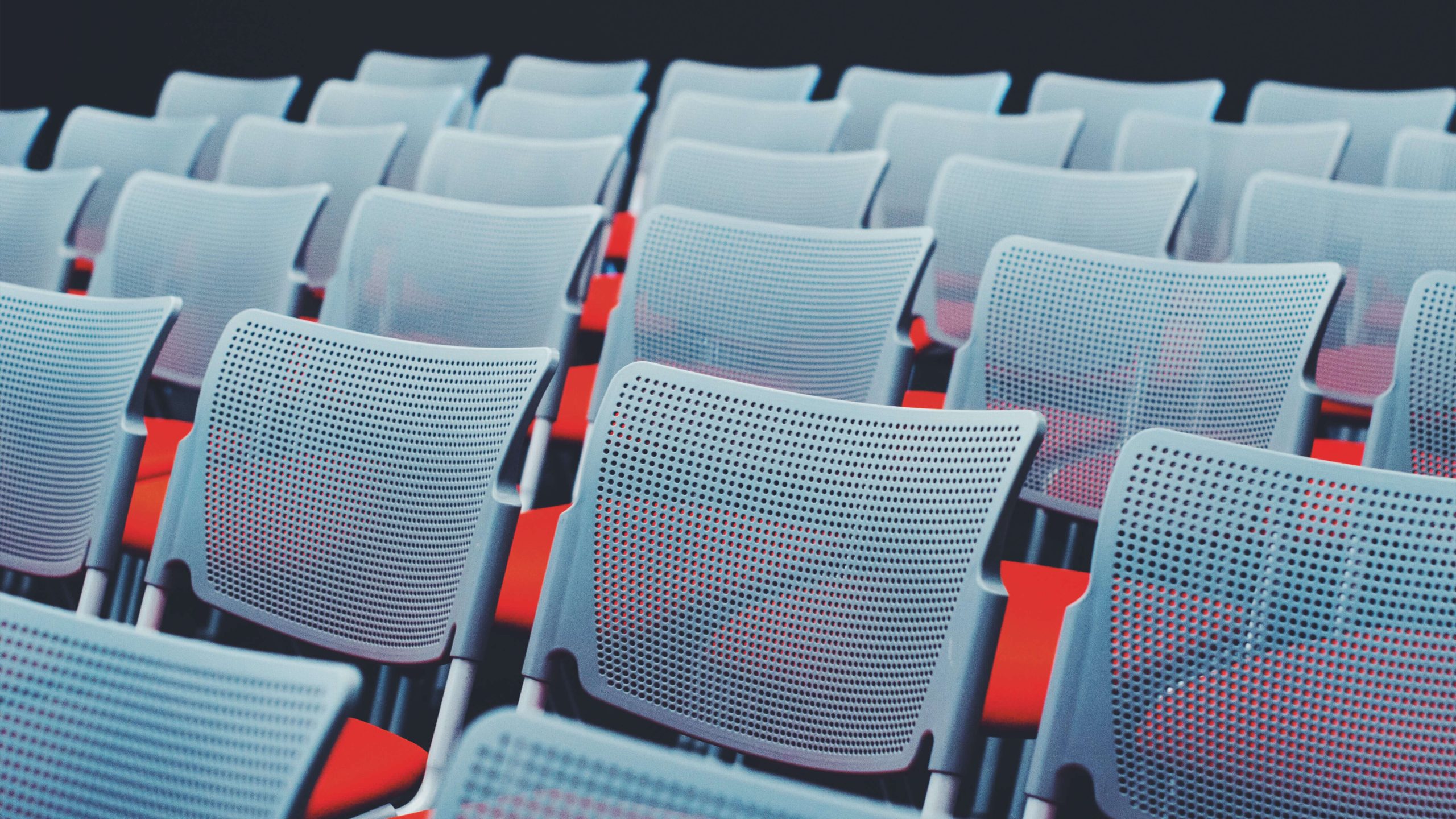 With the pandemic all but certainly behind us, the resurgence of in-person events is in full swing, and businesses are incorporating them back into their marketing strategies. Gatherings have become more heavily relied on to reestablish connections, confirm industry status, and provide direct communication between the media and business.
Of those gatherings, media events have been making their return. A successful media event can boost your brand's reputation, establish its credibility, develop your relationship with your target audience, and more. These events allow a direct line of contact between attendees and the company/its executives while nurturing your connection to the public.            
Planning an event can be an overwhelming process, and it can help to rely on experts for execution you can be proud of. Our experienced team at Saba Consultants has put together a handy tried-and-tested 4-step guide to help you accomplish a successful media event, without exception.
Stage 1: Get Your Ducks in a Row – Prepare, Prepare, Prepare
---
Media events require intentional and strategic preparation. As an inbound marketing consultancy, we consider this stage pivotal for smooth sailing down the line.
Take the time to look over your vision for the event, as well as its purpose. Once you nail down why you are having your event, solidify the pillars of your expectations by answering these questions before taking any practical steps:
●
What is your key message & who do you want to tell?
    ○
Define your objective & outline your target audience
●
Where is your target audience most likely to see your message?
     ○
Which platforms and publications are they interested in?
●
Which media representatives can best
reach your
target audience?
     ○
What exciting prospect will draw them
in
to your event?
     ○
Outline your must-haves vs nice-to-haves
.
●
When and where should your event take place?
     ○
Consider the best location, setting,
date, and time
for the event.
●
Who do you need on the planning team?
     ○
Sponsors, public relations managers, event
organizers, vendors, etc.
     ○
A well-equipped team of professionals (like us!) will ensure your event goes smoothly.
Stage 2: Hit the Ground Running – Get Planning
---
Now that we've answered the most urgent questions, it's time to take action. At this stage, we take our theoretical event prep into the real world!
It's time to contact the who, figure out the how, and establish the what and where so you can get your detailed checklist completed. Stay on track with this handy list of to-dos, so that your vendors and guests are informed and excited, while your mind can be – at least somewhat – at ease.
The location, accessibility, and size of your venue can affect attendance & guest experience.
    ○
Consider how your guest will arrive
;
are there transport links
? Is there
ample parking?
    ○
Ensure the venue has
enough space
for any activities or
available
vendors
●
Coordinate with Vendors
The right vendors can make all the difference as you work to align on timing and ensure guests have a great experience.
A list to consider:
    ○ Catering – this includes any specialty/dessert stands
    ○ Audio visual – this includes speeches, background music, a DJ, etc.
   ○ Photographers/Videographers
   ○ Florists or additional decoration/furniture vendors
   ○ Supplementary event staff including waiters, greeters, reception, cloakroom, etc.
   ○
Additional activity vendors such as photobooths, interactive games, performers, etc.
   ○
Giveaway suppliers – this includes gift wrapping
   ○
Printers for any collateral such as banners, posters, menus, brochures, podium branding, name tags, etc.
●
Create Event Documents & Collateral
The key to staying organized is to keep records of everything – and update them regularly! Some event documents you should keep on hand include:
   ○ 
Key contacts list – this should include vendors,
stakeholders, venue information etc.
   ○ Clear brief for each vendor outlining requirements
   ○ Event collateral such as speeches, presentations, visual aids, signage, etc.
●
Prepare all Communications
Numerous levels of communication should be prepared to keep your guests informed and excited for your event. These include:
   ○
Confirmation of attendance
Communication with vendors is equally important and includes:
             ■
Ex. Photographer brief should include a shot list while a florist's brief would include the event theme
●
Finalize your List of Guests/Invitees
Be sure to outline whether plus 1s are welcome
●
Communicate with your Guests
Ensure your communications are clear and well received.
Be sure to gather dietary requirements, attendee confirmations, and any special requests.
Stage 3: Time to Shine – Event Day
---
The day has come! The result of your hard work is finally presented to the public, and we're sure nerves are high at this point (we've been there!). While you're making sure things are running smoothly, remind yourself that you've prepared, you've planned, and your team knows what to do. You're probably more ready than you feel!
Afraid of last-minute hiccups and mistakes? Take a step back and a breather.Not everything will go to plan to your events, however, seek comfort in the knowledge that your attendees have been looking forward to your event, and they're ready to enjoy themselves! Guests will not remember the off-color banner, or speech that was behind schedule; they will remember how they felt while attending. Focus on inspiring those feelings and leaving guests smiling as they walk away at the end of the event.
Some elements to keep an eye on and best practices you'll need to uphold are:
    ○
Make sure your team has enough time at the venue before the event begins for equipment, ventilation, temperature, lighting, and audiovisual checks.
●
Check in with your vendors:
    ○
Ensure each of your suppliers has arrived and are aligned with the timeline.  
    ○
Welcome attendees & set an upbeat air
●
Get your message across:
    ○
Ensure senior management is guided throughout the event & in the right place at the right time.
    ○
Encourage senior management to give their speeches/presentations/interviews etc. to get your key messages across.
●
Distribute collateral to guests.
    ○
This includes physical copies of press releases or other informational material, give ways, etc.
Stage 4: Look Ahead – What Happens Next?
---
Here a few things we always make sure of before officially declaring a media event successful:
    ○
Send out those thank you emails first thing – be sure to weed out guests who didn't attend.
●
Measure the reaction to your event.
    ○
Tracking media outlets, digital or paper, and published videos related to the event and share it with the client
●
Starting planning
the next one!
Media events play a key role in comprehensive marketing strategies, allowing for a personal layer in your plan that can create impact and foster lasting connections.
Are you looking to make your next media event a successful and widely talked about triumph? Want an experienced agency to help plan all the details so you can focus on your attendees? Do not hesitate to contact us to learn more about our inbound marketing strategies and services, and what we can do for you.