Four Leadership Traits to Design the Future
The shift to digital, well underway before the pandemic but accelerated throughout, was balanced by redirecting the spotlight from tangible to soft skills. While robotics and Artificial Intelligence are making headway in the workplace, Emotional Intelligence is emerging as an essential trait of influential Leadership.
We held a virtual panel, part of The Alea Sessions, addressing this new outlook and the role of female leadership in family business settings. The panel, titled "Redesigning the Future," was moderated by our CEO, Media Personality and News Anchor at Asharq Bloomberg Cyba Audi and featured Farah Foustok, CEO of Lazard Asset Management Middle East, Modupeola Fadugba, Artist, and Annastiina Hintsa, Entrepreneur and CEO of Hintsa Performance.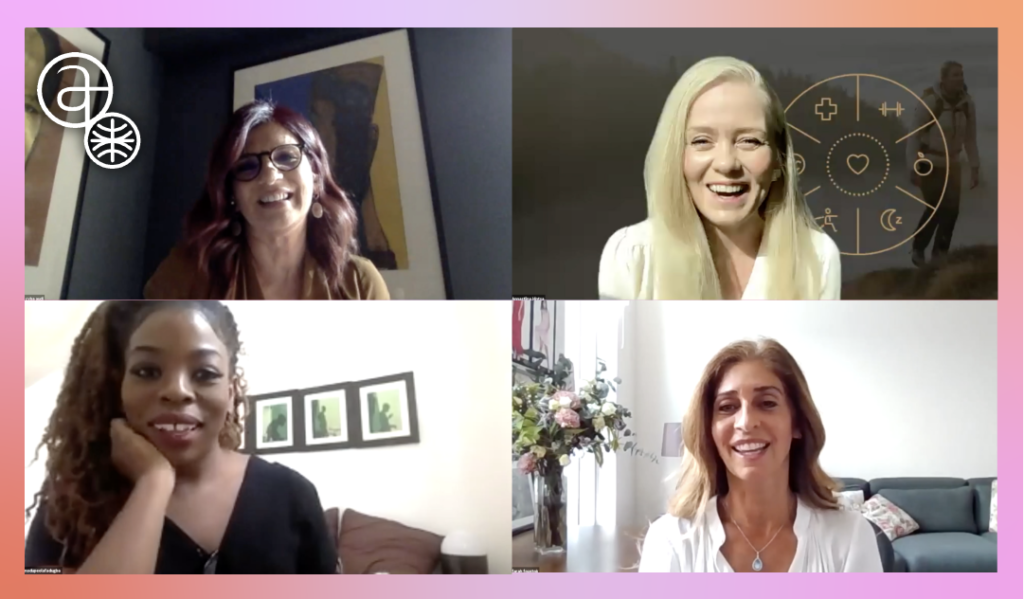 1- Emotional Intelligence
Introducing the panel, Cyba Audi said, "In a world where total automation seems imminent, when it comes to continuity and prosperity, emotional intelligence is more important than ever. All the more so in leadership roles."
The need for emotional intelligence among leaders is increasing with the pace of digitization.
Altruistic aptitudes such as empathy, compassion, awareness of other's needs and good mentorship skills take centre stage in any discussion about influential and effective leadership capable of ensuring continuity and prosperity on the long run.
2- Listening and Collaboration
Attentive listening is another key leadership trait essential in designing the future. Leaders today base their decisions on different perspectives, whether coming from their customers or employees and take in feedback, particularly that coming from client-facing employees and online reviews. Showing your staff and clients that you care nourishes their sense of loyalty, which in turn can help you overcome challenges.
On the topic, Farah Foustok said, "Listening is paramount, and it is not always listening to give advice, or to tell people what you think; it is really listening for the sake of listening and understanding the other perspective."
3- Empathy and Self-Expression
Welcoming different perspectives and opinions is essential in a leader, but empathy is the fuel that will drive action. It allows leaders to better understand pain points, offer solutions within a real-life context, and guide individuals according to their unique capabilities.
According to Modupeola Fadugba, "When you have empathy for yourself, it is easier to have it for others and to guide them based on their needs."
4- Self care
Most importantly, leaders today need to care for themselves first. Promoting wellbeing starts at home, healthy leaders have a higher Emotional Intelligence and can therefore empathize better, listen more and find solutions to complex problems.
Annastiina Hintsa, Entrepreneur and CEO of Hintsa Performance, noted, "Better life leads to better performance. It gives you a better position to utilize human skills such as empathy, creativity and complex problem solving. Science teaches us that physical activity impacts memory and complex problem-solving skills, while sleep has a massive impact on our ability to think on our feet, even on our ability to empathize."
The Alea Sessions
The Alea Sessions is a series of responsive events that discuss topics related to family business. The "Redesigning the Future" session was a two-day panel discussions and talks for business leaders and family offices who have the power and fervor to change the world for the better.
Alea Global's series of events looks at how business leaders can work together to learn the
lessons of 2020's trying period. The GCC event brings together more than fifty family offices from the region to explore their interests and ambitions.