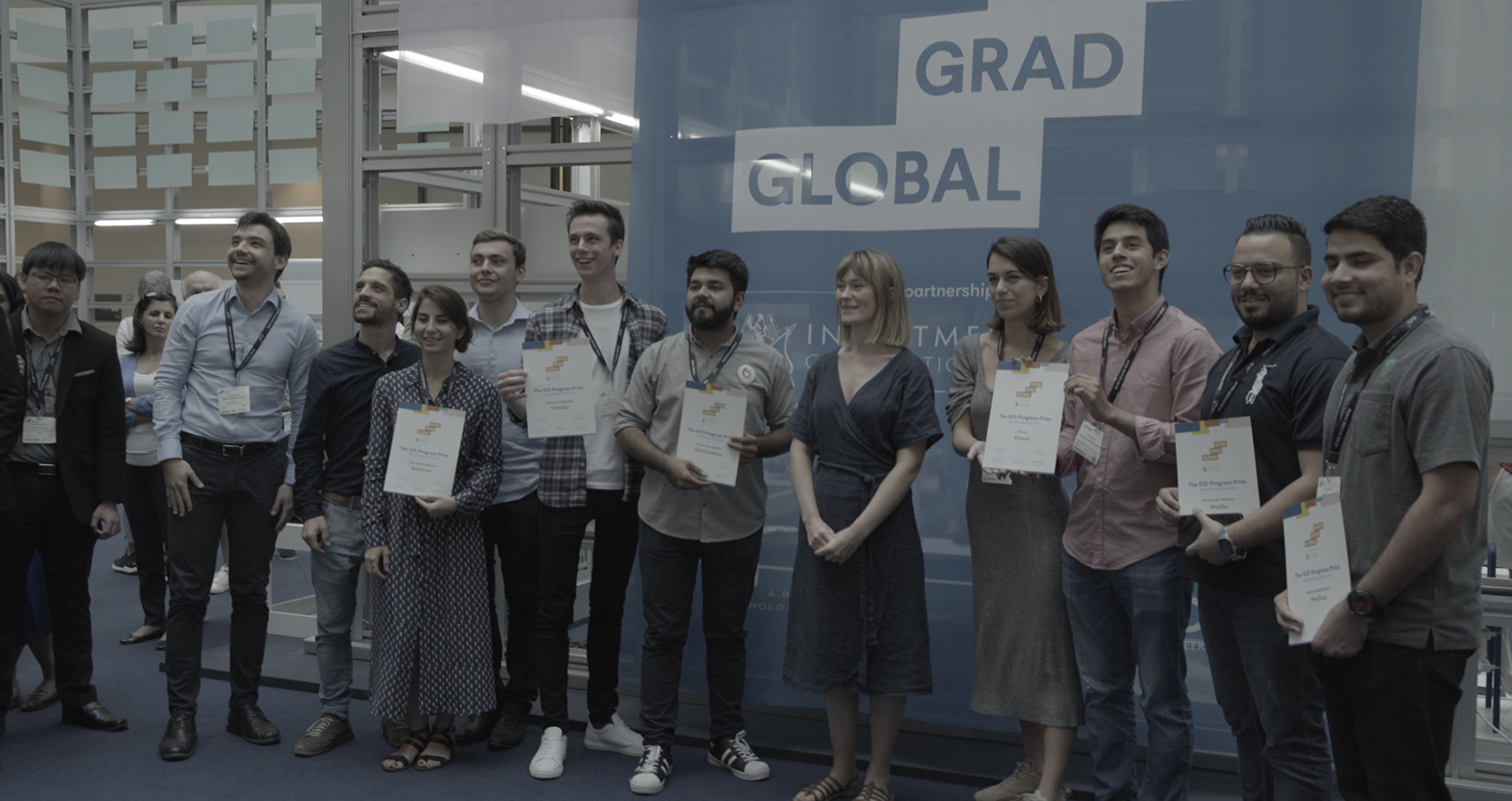 Client: A.R.M. Holding
Project: Global Grad Show Finalists 2019
Role: Video Creation
Global Grad Show Finalists 2019
The 2019 Global Grad Show Finalists, their journey developing their prize-winning ideas, the A.R.M. Holding Acceleration Programme and the important world issues these projects hope to address. We created four videos that delicately intertwine these elements, highlighting our client's program and their dedication to social responsibility. Each video is centered around one finalist and zeroes in on their passion for their work and how their innovation could create a global positive impact.
The videos maintain minimalistic branding in A.R.M. Holding's style, and make use of positive background music to inspire achievement and success. Created in quarantine during the height of the coronavirus pandemic, the footage and voiceover clips were recorded by the designers/finalists themselves from their home countries, with varying access to quality cameras and microphones. We faced the challenge head on and used the resources at our disposal to deliver quality and impactful videos.
Spectrum – 2019 Global Grad Show Finalist
Spectrum is a thermochromic paint that changes its color based on temperature. Designed to be applied to the roofs of buildings, it reflects heat during warmer seasons while absorbing it in the cooler months. An economical passive cooling solution, it allows for energy savings of over 15%, and is capable of decreasing the average outdoor temperature by 3°C if applied over a cityscape.
Safe Cooking – 2019 Global Grad Show Finalist
Safe Cooking is a safe and cost-effective cooking method that eliminates the risk of open fire, reduces the amount of wood needed by 60%, utilizes sand as a cost-effective insulator, and provides safe ventilation to allow for cooking indoors. A compact and portable solution to the unsafe "wood and 3 stone" cooking method responsible for hundreds of thousands of injuries every year.
ProFind- 2019 Global Grad Show Finalist
ProFind is an intelligent insurance solution designed to help alleviate the agrarian crisis for farmers everywhere. The project utilizes space technology and machine learning to make insurance claims simpler, quicker, and more reliable for both insurance providers and the insured farmers, offering the ability to accurately assess agricultural crops in a timely manner after any natural disasters hit.
Singularity – 2019 Global Grad Show Finalist
In the age of over-reliance on everything digital, Singularity is designed to maintain uninterrupted bandwidth connection by assisting the telecom industry in its roll out of 5G technology and providing extremely fast data transfer rates to the consumer market. The project is a cost effective, reliable, and sustainable solution for the industry, increasing connectivity for millions of users.