Content Marketing Strategy
The Challenge
UAE Moral Education is a comprehensive curriculum that aims at rolling out an interactive education in morality and values to children across the UAE, from Grades 1 to 9. First launched in 2016, the pilot textbook for the curriculum was rolled out in Autumn 2017. Saba Consultants were recruited by UAE Moral Education to help them devise an improved strategy for communicating the programme's message and its objectives clearly to its audience -parents, teachers, and students-over social media. UAE Moral Education wanted to increase followership over these channels organically, harnessing social media to build up its presence online, as well as offer the audience additional channels for interacting with the programme and finding out more about it. Until that point, the programme had its own Instagram and Twitter accounts (though not Facebook), however, engagement was relatively low across them, and the followership had become stagnant. In addition, these platforms were not effective at driving traffic to the programme's website, which offers detailed information and resources on the curriculum and acts as the programme's main online hub.
The Solution
Liaising with the Moral Education programme, we devised a content strategy which would see regular activity featuring original content across all the main social media platforms (Instagram, Twitter, and Facebook).  One of our main objectives was to create informative, sharable content which would stimulate conversations about moral education concepts beyond the classroom and encourage parents to talk with their kids about these topics at home. The hurdle presented by this, however, was how to package what are quite complex topics, such as forgiveness, tolerance, or fairness, and devise an approach which was appropriate for each audience. To begin with, we looked into the kinds of audiences the programme wished to target, which would help us when tailoring content. We also worked on revising messaging that would be used across social media, developing a style and tone which would be friendly, reassuring, and appropriate for talking to multiple audiences across each platform. We reviewed the visual approach to social media posts as well, with our graphic design team coming up with a unique feel and look to the feed that would, again, appeal to the different audiences and personas that the Programme wished to reach. Material from the curriculum would still be the basis from which we created post content, but we would also feature news about the programme, plus any coverage in the media, or we would curate articles and educational resources from other channels, sharing the one which we deemed to be in line with the curriculum's ethos. Posts would target the audience groups, featuring content that would be informative and visually engaging, but also offer value the reader, acting as a handy depository of guidance about how to continue moral education at home.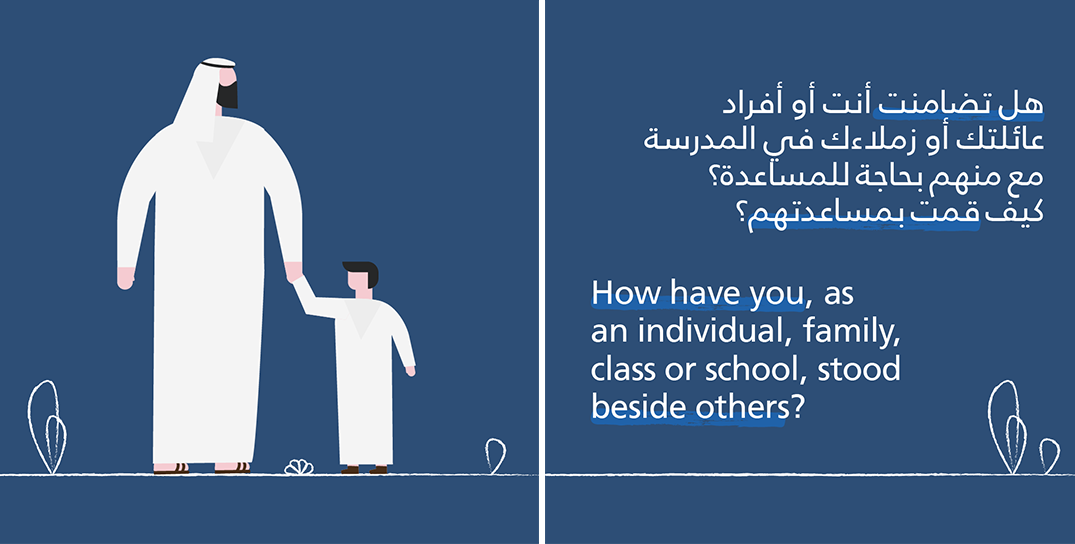 The Result
In terms of performance, UAE Moral Education's Instagram page has witnessed a gradual but significant increase in followers since Saba Consultants implemented a new social media strategy on their behalf. Engagement has also improved, with posts performing consistently. Its performance and popularity over Twitter have gone from strength to strength, with tweets receiving strong engagement and regular re-tweets by personal users (parents, teachers) and larger educational and governmental accounts.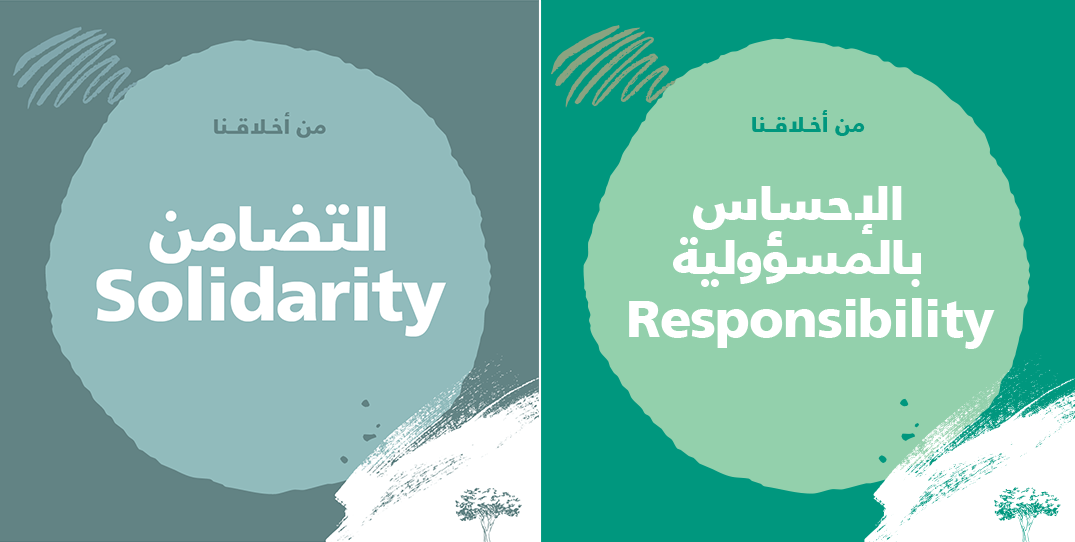 The Conclusion
The overall aim was to publish across its account relevant, unique, and informative content that was sharable and would raise the profile of the Moral Education programme and spread awareness about its subject matter. UAE Moral Education can now boast of several social media accounts, which not only establish their presence more firmly online but provide an invaluable resource to parents, teachers and students for covering topics key to children's moral and educational development and making sure conversations about these issues continue beyond the classroom.