A24 Branding
How to Cultivate Brand Loyalty: A Case Study of A24

Brand loyalty has been cultivated most successfully by food & fashion brands, but a film distribution & production company called A24 has been making its way from behind the scenes to join the ranks of Starbucks, Nike, and Fendi in attracting a dedicated, loyal fanbase that ferociously supports everything they release.
4 lessons to build brand loyalty
So how were founders John Hodges, David Fenkel, and Daniel Katz able to amass such an unprecedented, devoted following? Today, we break down the 4 lessons all businesses looking to build brand loyalty can learn from the indie film company.
1. Provide a sought-after product you (actually) believe in
Superhero movies, formulaic blockbusters, and established franchises have dominated the box office over the past few years. This has created a thirst from film enthusiasts for original, experimental movies.

With the founders themselves being filmmakers, they choose to invest in films with practical effects, stories from marginalized communities, and nostalgic elements that inspired both their love, and fans' love, for movies. The director of their first Oscar-winning Best Picture film, Moonlight, Barry Jenkins states that the team "don't need to know what [the movie is] about. They just need to know how it feels."

Audiences recognize and relate to this passion. They appreciate that they're receiving an experience they wouldn't normally get from other film studios. Even when the movie isn't up to standards, they respect that a risk is taken. These bold moves align with the bold values of the company that fans feel attached to.
How can this help you?
● Deliver a good product that fulfills a need in the market that is currently unaddressed

● Highlight your company values and stay true to them; your consumers will respect this even as you struggle or make a mistake.

 
2. Foster positive working relationships
It's not just moviegoers that appreciate this passion for film. Celebrated filmmakers like Sofia Coppola and Dennis Villenueve chose to work with this smaller company because they knew they would be given artistic license to create the films they wanted with creative control over promotional material.

The company's appreciation of artists has attracted actors including Robert Pattinson, Michelle Yeoh, and Adam Sandler to work in movies with lesser-known filmmakers. This relationship benefits all parties: A24 boasts collaborations with successful movie stars, actors are seen as 'cool' for working with the indie brand, and smaller directors receive attention from both the actors' and A24 fans to follow their later projects.

Lastly, this benefits audiences. They seek out an A24 film and know that they'll see a famous movie star play a peculiar role or be introduced to an up-and-coming director with a new point of view. They're aligning themselves with a brand that respects artists; a value that many film enthusiasts place highly.
How can this help you?
● Treat the members of your team with respect; this fosters a positive working environment & makes your brand look good

● Make sure that your clients & business partners are able to add their inputand have their voice heard

● By delivering consistent, value-driven products, you will attract sponsors or collaborators that share a passion for the work you do
3. Get creative with digital marketing
Innovative approaches to struggle can redefine the industry. Due to their insistence on remaining self-reliant and independent, A24 didn't have the financial resources to market at the same level as their peers, but as a film distribution company, this was an essential component of business.

So, they took a different approach – focusing their energy into digital guerilla marketing! For their film Ex-Machina, they created a Tinder profile of the AI from the movie that matched with users and led them to the film Instagram. For The VVitch, they created Twitter profiles for individual characters, receiving a Clio award for advertising, and inspiring many other productions to follow suit.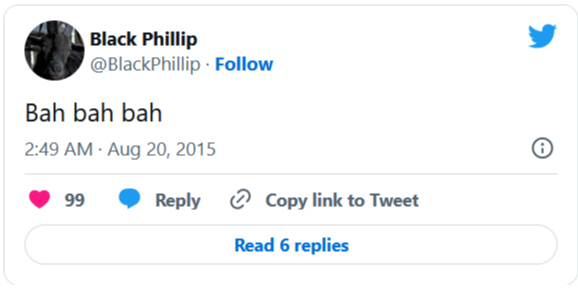 This thinking follows through into their choice of movies. They purchased the rights for 'Swiss Army Man,' a movie about a man and a farting corpse stranded on an island in 2016. They recognized the quality of the movie and the marketability among film enthusiast Twitter. Many of their movies, including The Lighthouse, Pearl, and Midsommar, inspired memes, cosplay, and other user-generated content that A24 shares on their own pages.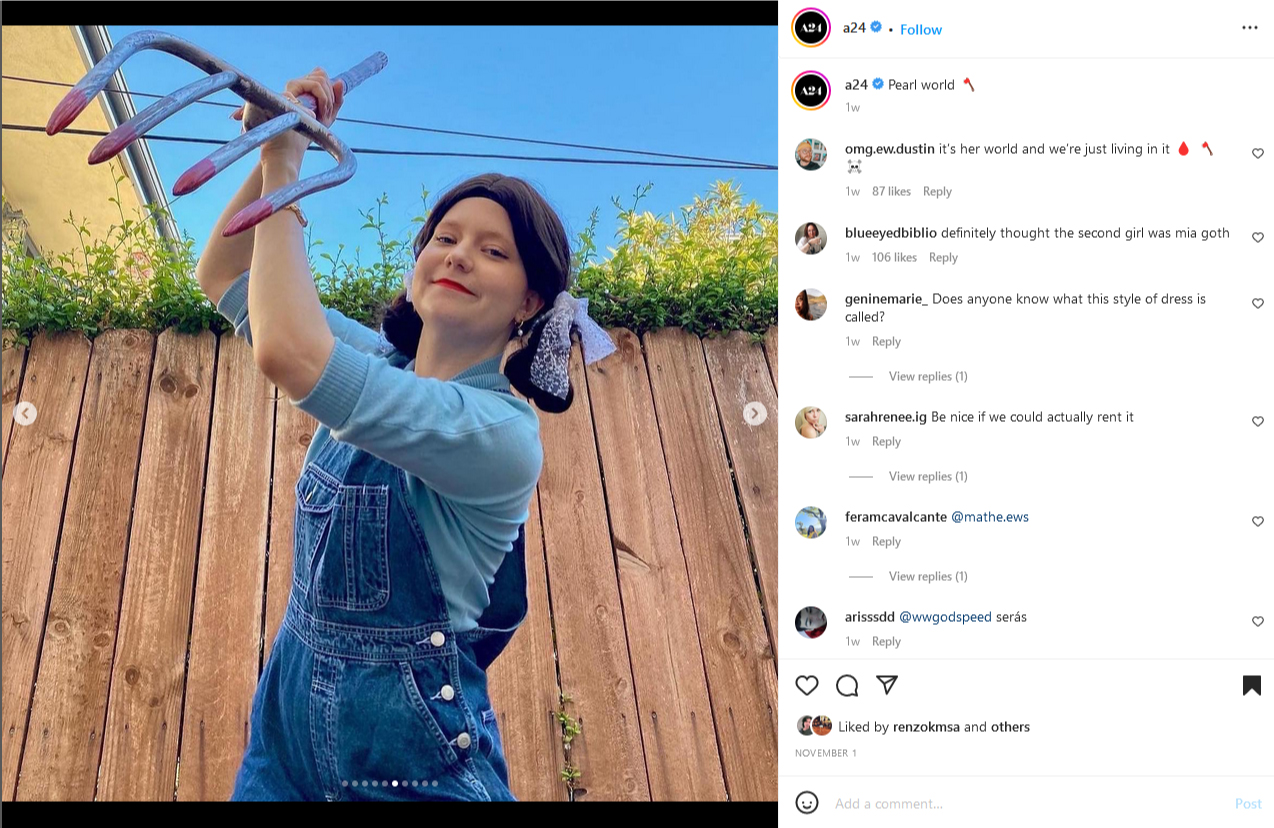 How can this help you?
● Invest in creative, interactive, new ways to promote your products/services

● Share User-Generated content and promotional material that interacts with consumers directly

 
4. Cater to dedicated consumers
Fashion brand Supreme shares a lot of similarities with A24. It garnered a dedicated fanbase, provided an unpretentious and creative approach to high fashion, collaborating with artists coveted by their target audience of skaters. What sets Supreme apart is that the brand's success was heavily based on its exclusivity. When the company was bought by VF Corp in 2020, the brand became more accessible than ever, diminishing from its 'cool' factor.

A24 isn't exclusive. Anyone can watch an A24 movie; with many of them on streaming services and shown in movie theaters around the world. However, they reward dedication. Their merchandise store sells vinyls, streetwear-inspired graphic tees, and role-playing games. Through persona-building, they know that someonepassionate about movies will be interested in these items as well, and cater to that intersection of interests.

Further reading: Dive Into Your Audience: It's not enough to know your business inside out – you need to know your audience too.

They also offer 'exclusive' opportunities. The All-Access A24 membership adds members to their Close Friends story on Instagram and shares a monthly zine, usually written by one of their filmmakers, with them – a personalized alternative to newsletters. By utilizing social media and more personalized communication channels, they are able to approach their consumers more directly and memorably.
How can this help you?
● Don't focus on making your brand broadly exclusive, but do reward brand loyalty and dedication

● Know your audience and provide quality, thought-out products/services thatinterest them

● Place your marketing where your audience is and establish direct modes of communication and monitoring

It's rare that a film company sells out hoodies and hats with their own logos, but A24 was able to do it by focusing on their product, understanding their audience, and continually investing in innovative strategies.

Saba Consultants can help you achieve these goals as well. With our inbound marketing strategies, we've been able to cultivate unique success for brands from a wide range of industries. Contact us to help you reach your target audience.