Visual Trends of 2022
Design is evolving faster than ever before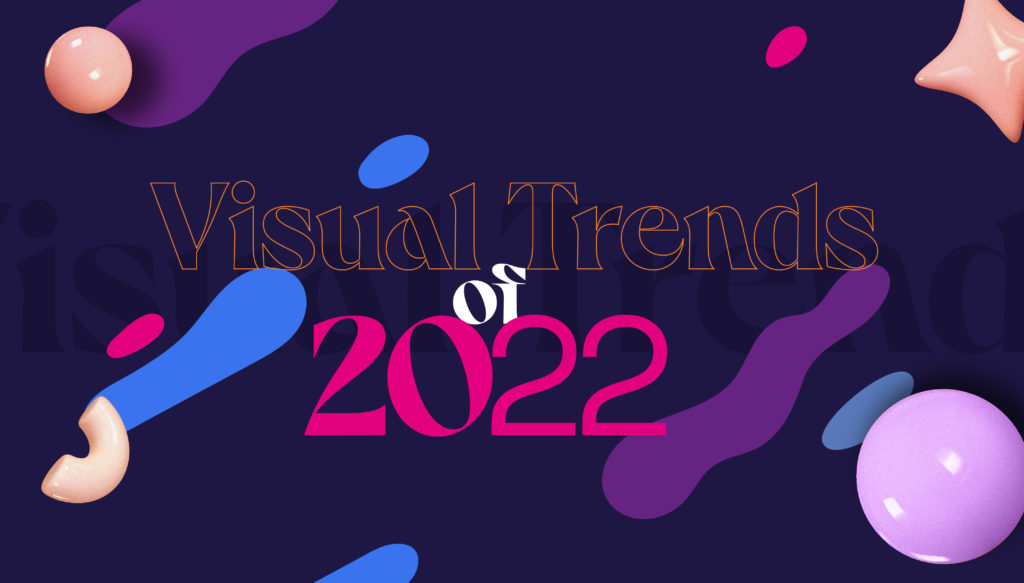 Just like fashion, graphic design trends come and go. (Even Jennifer Aniston's famous Bob cut had an expiry date!) Hanging onto passé design trends can age your brand and make it seem less relevant and less credible, especially to the younger generation (who are more inclined to keep up with the latest trends). From presentation templates and social posts to video content and websites, image is everything when it comes to branding and fresh visual approaches will help you portray a more progressive persona to help you connect with your target audience in a meaningful way.
Read: How social media has shifted luxury branding
Because of the rise of digital transformation catalyzed by the pandemic, online culture has shifted significantly in the past 24 months and so have graphic design trends. Almost everything is now available online and with the reveal of the Metaverse and the explosion of gaming, the boundaries between real and virtual worlds are blurring.
Let's take a look at some of the hottest graphic design trends of 2022 born out of our ever-evolving digital world.
3D & 2D Mashup

Flat design has been a prominent graphic design trend over the past few years and so has 3D but now these worlds are overlapping thanks to software like Blender, Procreate, and Spline. Even adding a single 3D object into a 2D design will make a visual pop, adding a whole new dimension.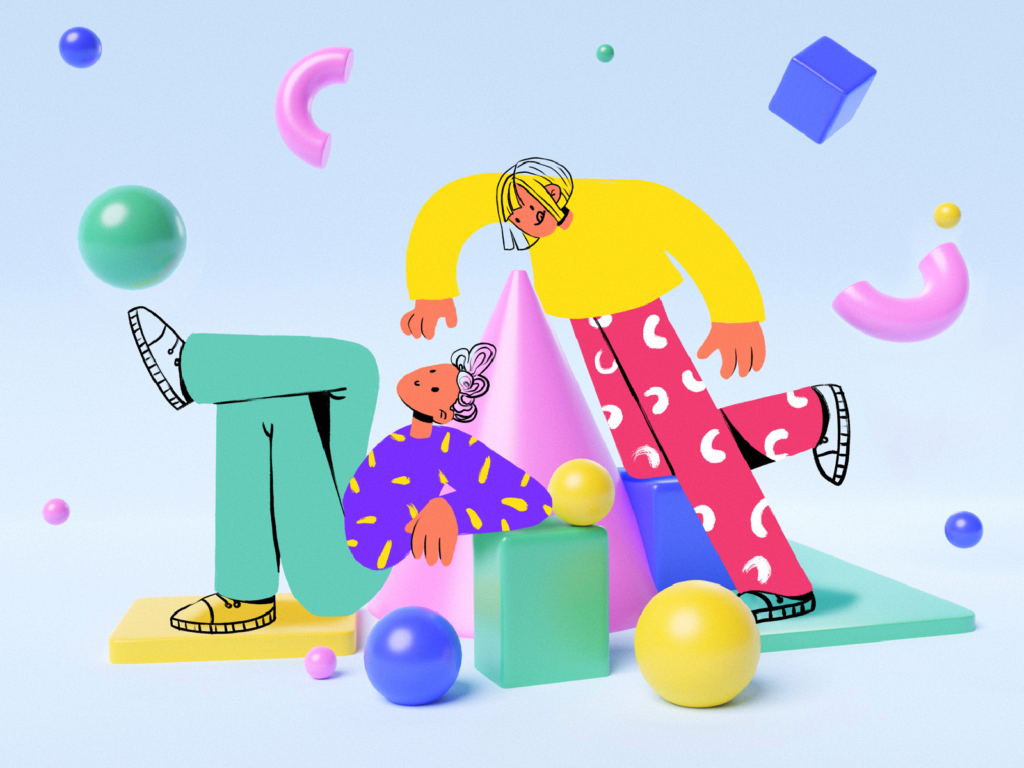 Dark Mode
Originally intended to save your phone's battery life and to reduce the amount of light exposure before bedtime, Dark Mode or monochromatic design is becoming increasingly popular. Because the internet is becoming busier than ever with everything competing for our attention, people are progressing towards a more minimal, pared-back visual aesthetic.
Psychedelic Art
In contrast to Dark Mode, Psychedelic Art is bright with highly contrasting colours, complex abstractions, holographic imagery, and grainy backgrounds. Psychedelic Art is all about experimenting with many design elements to create a single composition in the digital realm. Trippy motifs from the 70s are used to create a sense of escapism, giving people visual ways to take a break from reality.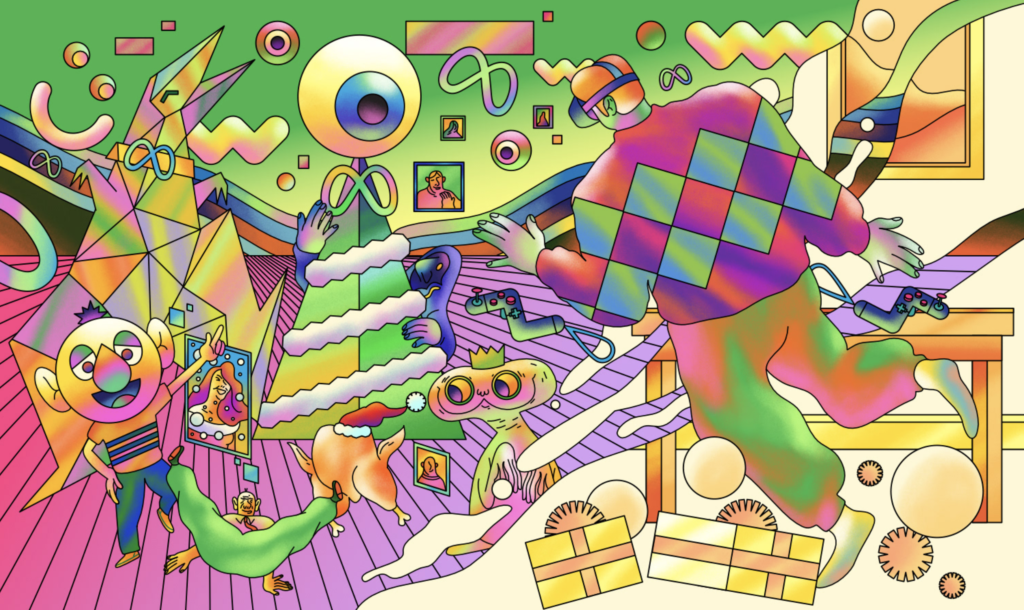 Simplified Symbols
Simple is more memorable. Brands are finally listening to digital designers and simplifying their logos. They're flattening them, stripping them down, and going back to basics to make them more flexible for smaller digital uses. Colour can be used to make minimal designs more striking: think Spotify and Google. We expect to see more experimentation with colour in minimal symbol systems and branding in 2022.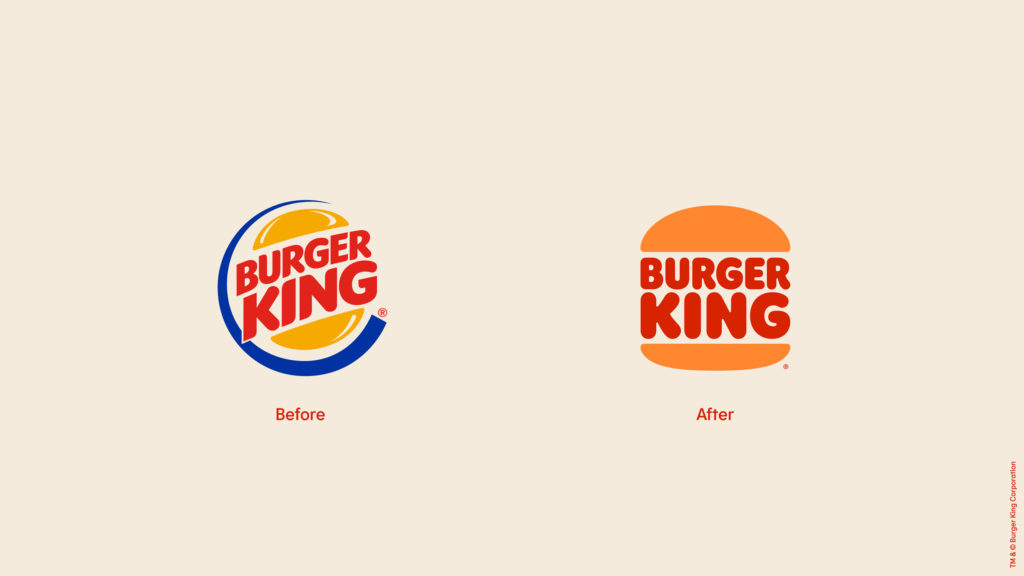 Science Not Fiction
Science fiction used to fuel our imagination, now it fuels reality. Design provides science with conceptual tools, inspiring innovations that enable us to imagine life on Mars, flying cars, and super-intelligent robots. Now we're seeing a rise in extraterrestrial shapes and forms, references to space travel equipment, dark shades, and metallic textures to capture our imagination and make us wonder about the future.
Nostalgia
Many of us have been feeling nostalgic for the past because of a lack of new experiences and uncertainty about the future. Millennials and Gen Z are attracted to Y2K aesthetics because they evoke happiness and serenity, reminding them of simpler times during their childhood and teenage years. Pastel colour palettes as well as design and photography with retro-futuristic vibes are making a comeback. Think GeoCities, Memphis design patterns, 3D graphics, simple emojis, bright colour blocks, pixelated art, and grainy textures.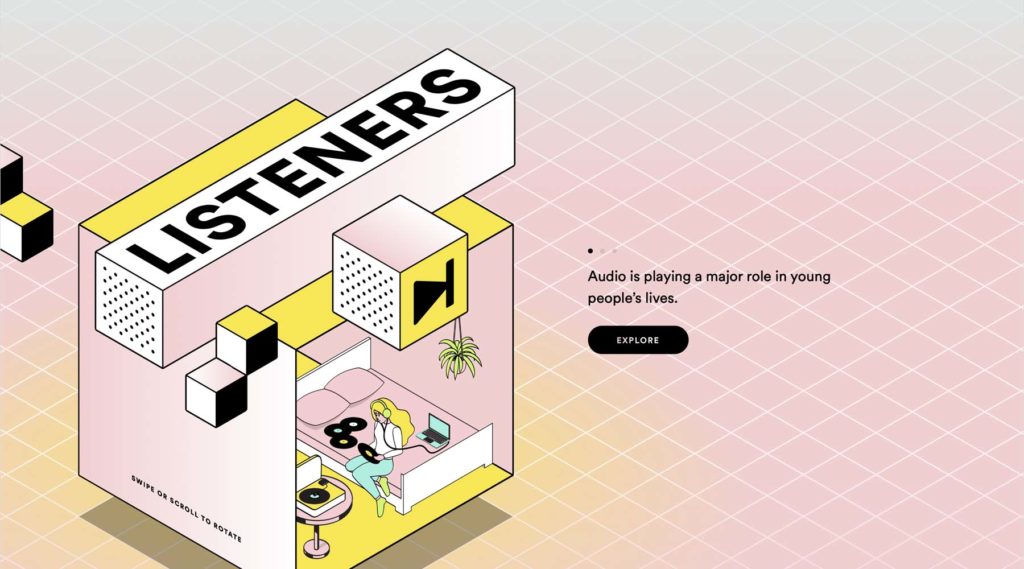 Evolution of Corporate Memphis
Inspired by the postmodern Memphis movement from the 80s, major tech companies like Airbnb, Hinge, and Airtable are using this wildly popular flat illustration style featuring generic figures with strange proportions and bendy arms, creating a playful, human approach that comes across as inclusive and friendly. The colour palette tends to be bright with pastel colours. However, because this style is so ubiquitous, it is likely this trend will die out quickly.
Big, Bold Typography
Typography is a powerful way to convey the brand's tonality and persona, and right now progressive brands like Gawker and going for big, bold, prominent, and expressive typography. This trend can be interpreted as a throwback to modernist posters, Penguin's iconic book covers, and movie titles like Wes Anderson's use of typography as a storytelling device in his films.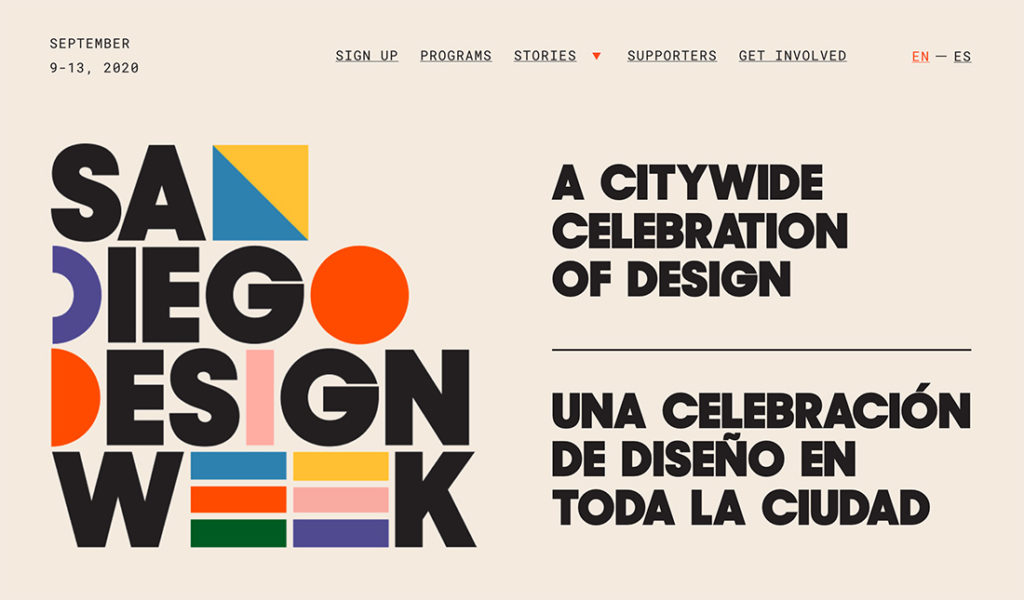 Narrative Typography
Type designers are experimenting with typefaces inspired by their languages and cultural narratives, taking into consideration the nuances of their local scripts. Thanks to the advent of modern type design software and social media, the days of neutral, homogeneous typography aesthetics are disappearing with the rise of hyperlocal typography design.
Although some of the latest trends seemingly clash with each other in terms of visual aesthetics, the common theme that unites them is our longing for connection and disconnection – to disconnect from reality and all the noise around us, and connect to memories of the past, to novel emotions we've never experienced, to our underrepresented cultural narratives, and to each other.
Digital transformation and the rise of the Metaverse are transforming trends faster than ever, distorting the lines between virtual and reality, so it's important to keep up with them. Gen Z and Millennials are the primary consumers of these trends; they are the ones most consumer-facing brands need to connect with first. If your branding appears dated, it will be difficult for the younger generation to connect with it on a deeper level.
How old does your brand look? Get in touch with us and we'll tell you your brand's visual age and how it can appear more modern.
Read more:
TikTok vs Snapchat for business