2019: It's a Wrap!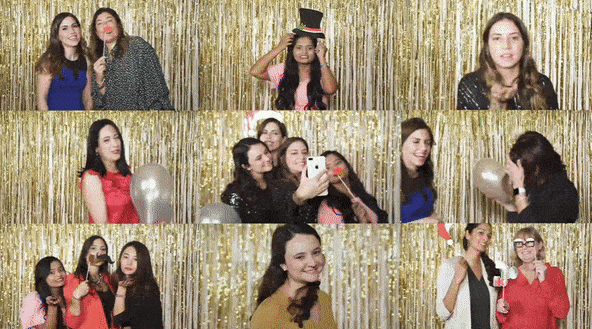 Time truly flies when you are having fun; it certainly does not feel like a year has already gone by since we opened our door to 2019.
Alongside the fun, we also did some serious heavy lifting during the year and had the privilege of adding several industry giants from different sectors, from Aramco to Art Dubai, to our esteemed roster of clients.
2019 saw us signing new clients and working on exciting new projects, like the ICD annual report and the swanky branding project we did for Bapco to commemorate its ninety-year anniversary. We also authored and produced Bapco's first ever annual report, designed a new careers website, and managed their operational communication and international media enquiries.
On a macro level, 2019 was not the easiest of years with several geopolitical upsets thrown into the mix. But we showed grit, worked hard, and spread our multi-colored wings even wider. What else would you expect from a tribe of resolute women? In fact, we grew bigger and hired four more talented and committed women who add specific skillsets to our team and amplify its uniqueness.
We put everything life has taught us about human behavior, creative writing, and the science of optimizing content into designing intuitive user journeys that enhanced storytelling while guaranteeing lead capturing and nurturing on client websites.
We continued delivering communication strategies that align our multi-lingual content production capabilities with consulting and planning. The result is always concise messaging and captivating stories that help our clients grow their businesses through targeted authentic content.
Social media platforms remained unabated as the platforms of choice for businesses to send content directly into the palm of their audiences' hands. And so, we increased our output for clients, producing content that is tailor-made for their social media channels. From animated explainer videos, to beautifully designed stills, to quick film edits. Our content is always on message, authentic and targeted.
We also introduced the video release, pushing news out to the media through a video and a caption to be used on online pages instead of the tired press release whose value in positioning clients is in fast decline.
From Dubai to Europe, our design team are on the job 6 days a week, all collaborating and each bringing inspiration from her environment, adding flair and uniqueness to what is now our own distinctive Saba style.
On the minus side, we decided to live with less space, and gave up a good chunk of our office to build a studio where we can record videos and podcasts and hold professional photoshoots. So, watch this space! Plenty more business growing content to come.
In this year we celebrated multiple team conquests and personal accomplishments, ate too much birthday cake, toasted one engagement and we giggled and cooed over two new tiny additions to our Saba family.
Overall, 2019 has been a win-win for us. We are very grateful for everything that came our way, and to all those who helped us win. We look forward to winning again together next year.