What Is Authentic Content?
How Can I Use Content to Gain the Trust of My Audience?
Have you ever read something that made you shake your head and think to yourself – "who wrote this?! What do they take me for?"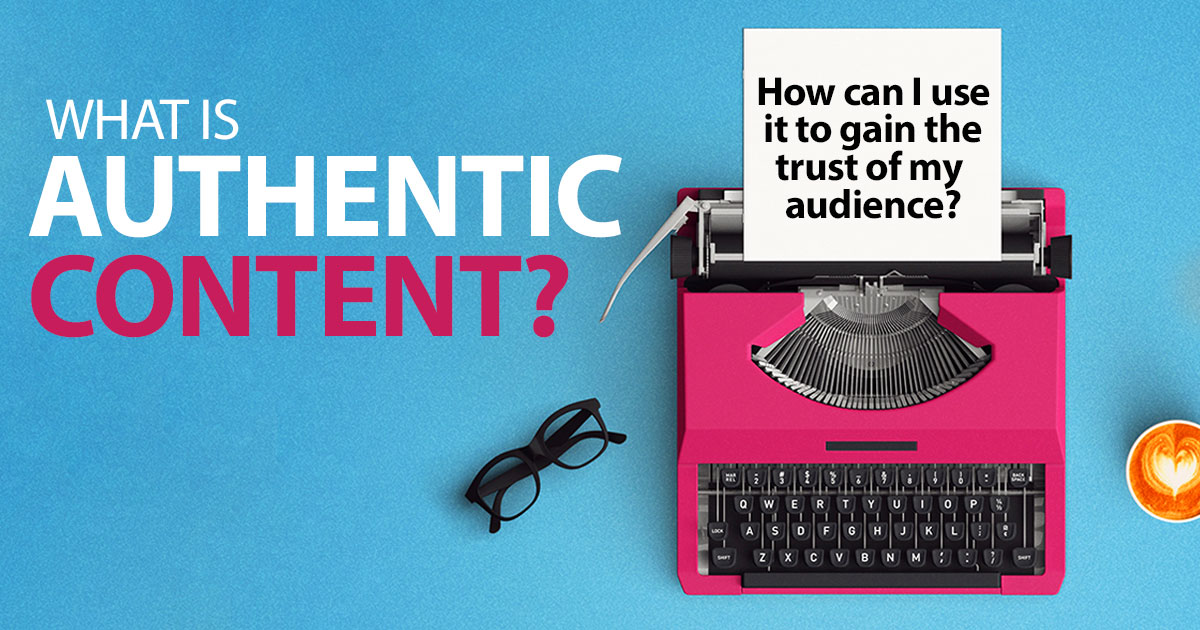 The last thing you want is for your customers to feel that way. If they do, know that you have lost them to one of your competitors who simply doesn't make them feel like idiots.
So how do you keep your audience and get new customers in the process? You need good quality authentic content.
Authentic content is original, transparent and well-researched content that conveys and is in line with your brand values and culture. There is no room for misleading or fake information in authentic content. You cannot afford as a brand to publish unauthentic content – while technology has allowed brands to reach a massive audience like never before, it has also given customers a tool with further reach than ever before where they can voice their opinions and views – both negative and positive – about a brand. These days, shaming has become synonymous with unauthentic content.
"Fake News" has been in the news for months now. Globally trusted news resources have been put under the spotlight as people started doubting and mistrusting their usual news sources. Customer trust is very hard earned and very easily lost – it is fickle and needs to be constantly reassured.
So how do you create authentic content?
Listen to what your customers want to know about and need information about – your customers are looking for beneficial information that helps ease certain pain points in their lives – find out what these are and offer them information and solutions to solve their problems.
Storytelling – Customers react to stories. They associate with stories. Brands have a great opportunity to be a part of their customers' stories and have their customers be a part of theirs.
Answer customer's questions – the uncomfortable ones too! Being open and honest with your customers will keep them loyal to your brand. Admitting mistakes makes you more approachable, likeable and trustworthy!
Research and Analyse – nothing screams authentic content more than when it is well researched and properly sourced.
It basically comes down to treating your customers with respect and wanting to help them. Nothing sells better than helpful authentic content.