5 New Year Resolutions You Would Not Want to Break in 2017
If you are in marketing and you have been feeling that your grip on your game is slipping, you probably spent a good part of the last quarter of 2016 thinking about how you can win the war against adblocks and the ever-swelling supply of content. As the year closed, you resolved that you would do things better, slower, more mindfully and more effectively. Bravo!
With the road to hell paved with all our wonderful intentions, here are the top 5 resolutions to stick with that will see you arrive happy and victorious at the other end of 2017.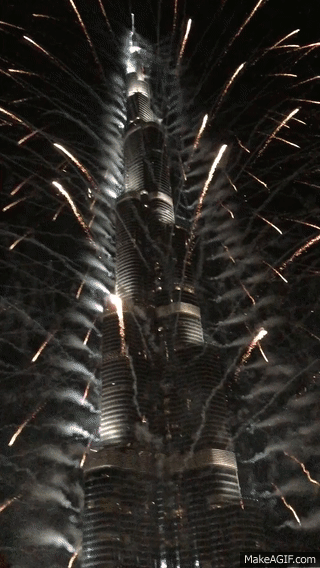 I Will Invest In (A Lot Of) Incredibly Good Content
These days content seems to be the buzzword de rigueur. Yes we are tuning out of advertising, yes it costs too much, and yes yes yes we all switch channels, turn the page, or press skip anytime we smell an ad coming on. And so it is thought that the want all and be all is content. But all content is not born equal.
If your aim is effective communication that brings you brand recognition and convertible leads, your content has got to be super (add as many superlatives as you like here) good. Your content will need to stand out in the oceans of supply of content that comes online everyday, whether it is user-generated or purpose produced. Everything from a slap-stick comedy sketch on YouTube to a financial product explainer video, to a blog, to a serious solid 200 page whitepaper is content. And unless it is solidly informative, brilliantly entertaining, and specifically relevant, people will tune out of the content just like they tune out of the advertising.
I Will Talk A Little Less About Me
"It is a little like being on a first date" – someone said. "If you keep talking about yourself, there will not be a second date." People want to get to know you but they also want to know how you add value to their lives. The less pushy your content is, the more valuable you are to your audience. The less you talk about your product or service and more about the things your audience cares for, the better placed you are to gain their trust, their loyalty, and their custom.
I Will Pay For Social Media
No matter how great your latest editorial piece is, or how funky your latest video production is, if it is not out for the world to read, view, like, and share, then it will do you very little good.
Once the content is created, you will need to put it out. And you will need to go where your audience is, not wait for them to discover it. Short of shouting it from the rooftops, make use of all the platforms available to you. Do not be shy to pay to amplify the reach of the great content you are creating. According to Hootsuite, Internet advertising spend overtook newspaper ad spending way back in 2013, and eMarketer predicts that it would have overtaken TV ad spending for the first time by the end of this year. Total social ad spending in 2016 is expected to have reached $32.97 billion. By 2018, Facebook alone will top that number.
I Will Listen More Than I Will Talk – (or at least as much as)
Do not rush to push out content because you and your team came up with a great idea during that Tuesday morning brain-storm in the office. Or, God-forbid, because you read something cool on Medium on your way into work that morning. Make sure that your content is relevant to your audience. Listen to what your audience is talking about, figure out their needs and the questions they are about to ask. Every consumer journey these days starts with a question in a search box, be it the best burger in town or the most fuel-efficient car. One day your customer will ask the question, and you will need to have pre-empted that with good content that provides the answer and lands them on your pages where they will find more value and begin their journey to being a loyal and paying customer.
I Will Focus
A jack-of-all-trades is a master of none. Nowhere is this more pertinent than in the wide oceans of content marketing. If you talk about everything and anything, you will be spreading yourself too thin to make an impact. You want to be perceived as an authority in your area, a reference, a place where your audience know they will find value, be entertained, engaged, and gain knowledge that is shareable.
In a world that cheers globalization in one breath and individuality in the other, boutiques, specialised firms, and niches are gaining more following as consumers strive to personalise their journeys and find unique providers for their unique needs. Focusing your narrative and owning your area of specialism will set you apart from everyone else.