How social media has shifted luxury branding
This week, we went to Dubai Watch Week where we spoke to some of the biggest experts in the world of luxury branding about how the rise of social media has transformed the way luxury brands connect with their customers. We met with Breitling CEO, Georges Kern; Anish Bhatt, CEO of Watch Anish, an online luxury lifestyle publication and marketing agency; and Lisa Rokney, Founder, CEO, and Lead Strategist of Avenue Fifty-Two, a strategic advisory firm for luxury brands focused on brand development and international expansion.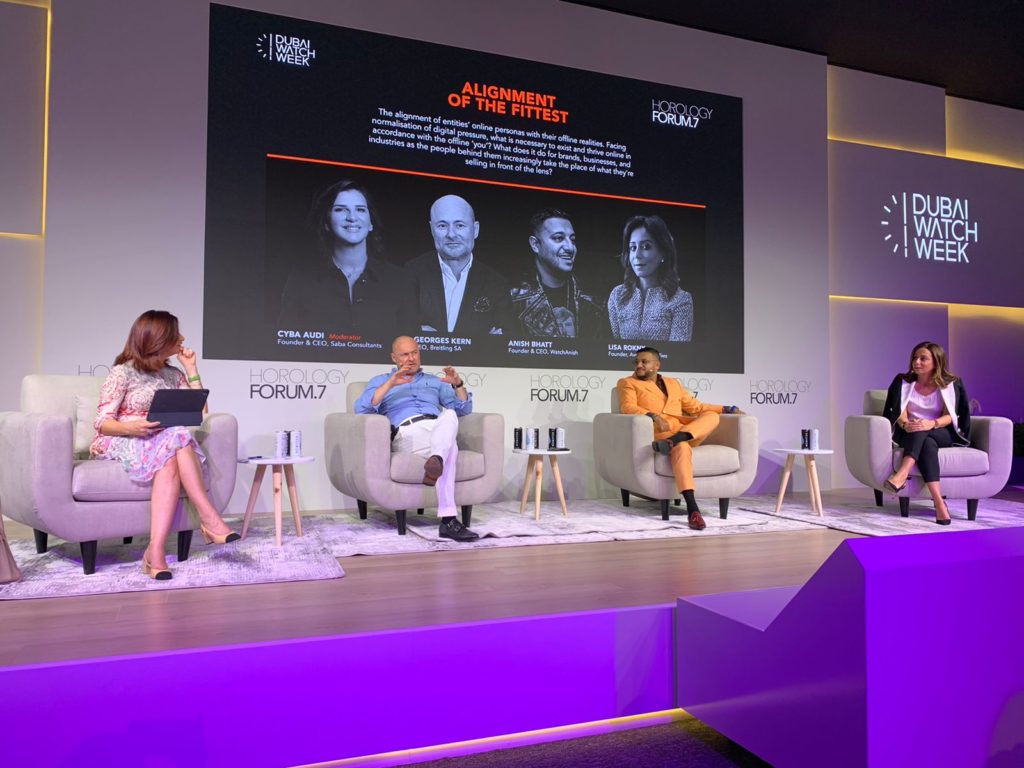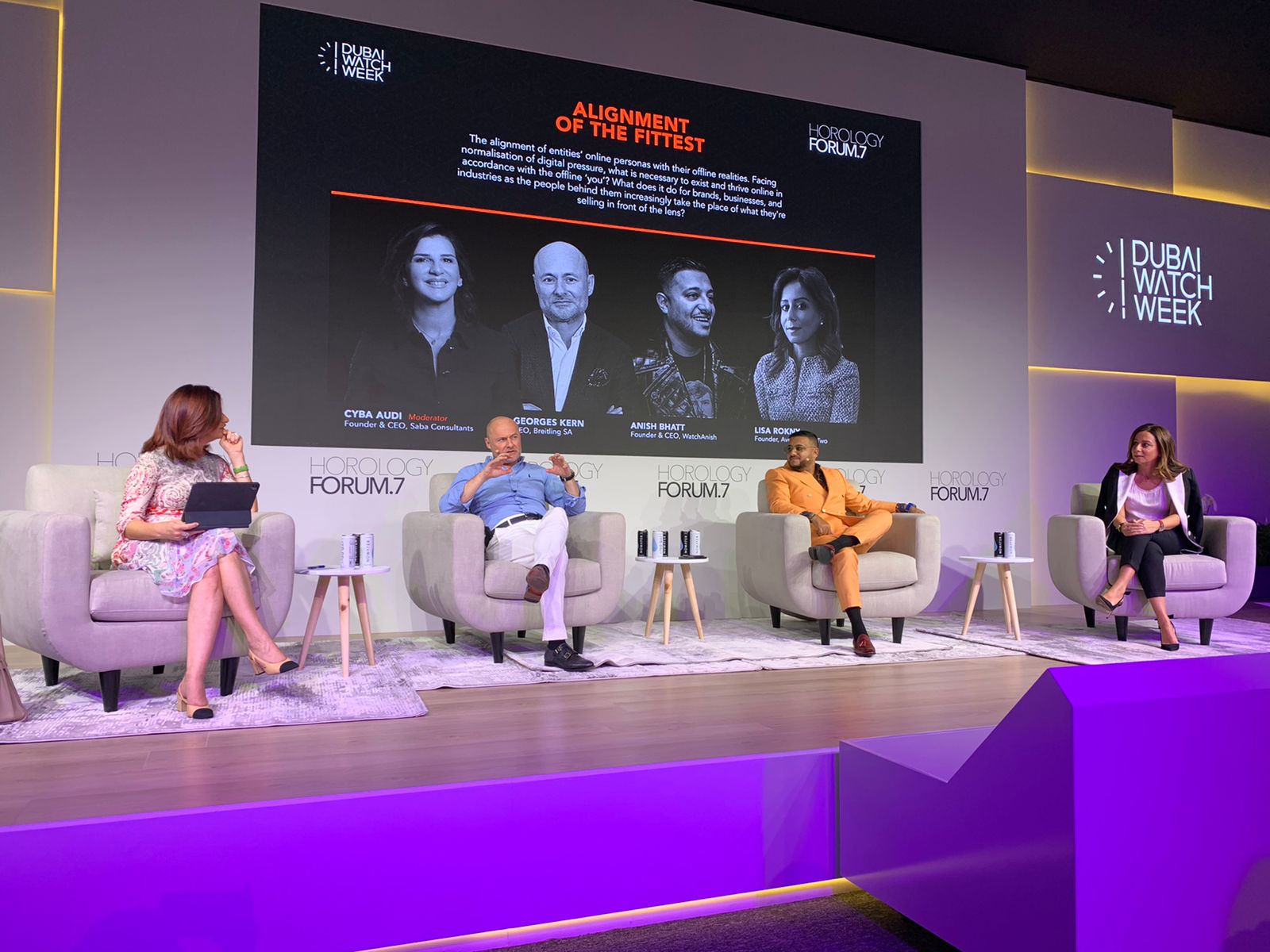 How has digital has changed the customer experience?
Georges Kern said, "Digital has dramatically increased the speed of knowledge and awareness about the products, but customers still want to experience luxury products in real life, and digital alone is not enough. They want to go inside a shop and get the whole sensory experience of shopping for a luxury watch."
How does your online persona vary from your offline persona?
Anish Bhatt said that his for him, there's not such a big difference between the two. "Watch Anish is closely linked to me as an individual, so it's difficult to detach myself from the brand. Being a brand representative is about being authentic and giving people a glimpse of your reality."
Does your social media account represent you or the Breitling brand?
Georges said, "They [followers] know who I am and that's why they're there so, it's a balance between the two. People know that I write my posts, I make mistakes, and they know that I answer. In terms of engagement, I'm the 2nd best influencer for Breitling. I'm the CEO, and they can get direct access to me. They expect watches and more personal stuff, for instance when I'm visiting boutiques around the world, that's what they want to see that."
How do you balance the products you represent versus your personal life on social media?
Anish said, "There's not really a formula – it's always about being authentic and working in a way that will work best for the audience – that will add value. We turn down 60-70% of brands because we feel they aren't the right fit."
What's the strategy behind your infamous fish slippers?
Do most brands choose the right people to endorse them?
Lisa said, "70-80% of brand endorsements are not authentic. It's not just about them taking your vision and mission on board, it's about choosing the right person."
Should brand representatives stay true to one brand?
Anish said, "It's detrimental to talk about everything, not just one brand. If all of a sudden we change, then people will very quickly tune out. People want an opinion, an experience, emotion."
What do customers buy into in the luxury market?
Georges said, "Today you buy the brand, then the design, then the movement. People are buying the emotion. You know the quality is already there. People come for the authenticity and the product and a little bit of behind the scenes, but that's it."
What do you lend to the brands you represent?
Anish said, "I don't like the term 'influencer' what we're doing is creating interest. Maybe it'll create that spark of interest and that's what our position is."
What inspired you to create Watch Anish?
Anish said, "Our position has always been not to compete with the watch forums, this is where I got my knowledge and information from. By talking about fine watchmaking, I was talking about people double my age or more, so my mission was to make people my age appreciate watches. I wanted them to share my experience and understand why I love watches so much. We didn't want the top 5%, we wanted the 95% to fall in love with watches by speaking their languages and bringing them into the world of watches."
How important is branding to the consumer?
Georges said, "If your product is crap, everything else will be crap. Crap input equals crap output. Fix your design, then your social, online-offline, and everything else will follow. Art is about the product, the brand, then use online offline to spread the message, and yes, everything has to be coherent."
How have brand representatives changed with the rise of social media?
Lisa said, "Before celebrities needed to be paid millions for brand endorsements, now they're investing their money because they believe in it themselves. You need to find a personality that's authentic. Someone who lives and breathes it themselves."
How do you choose the right brand representative?
Georges said, "If you take a look at our celebrities or squads, most people won't know them, but if you Google them, then you realise that they're the best in their field. We don't have just celebrities, but the best people representing a certain line.
Yes, we have huge celebrities like Brad Pitt, but every squad represents a specific product or category. We've had these squads for the past 4 years; we use Charlize Theron and Misty Copeland for the ladies' watches. We're very flexible in which celebrities we choose to endorse our products."
Adding to the importance of choosing the right brand representative
Anish said, "It's about aligning a product with a type rather than a person, the main part of that message is 'a very successful man in this stage of his life'. Part of it is visibility, but it's more about aligning it with the type of products that this person would wear, and aspiration is a huge thing in this market."
Why is there increased interest in luxury brands?
Lisa said, "What's happening amongst consumers is that when people can finally afford to purchase one of these products, they start to shape their own identities based on these products."
Adding to the increase in interest in luxury brands
Anish said, "You have so many new buyers in this market. I find it sad that people are not buying for the craftmanship and but for the value in the residual market. You don't need to search for it because it's right in front of you and easy to understand."
Those were some of the highlights from our panel of experts in the world of luxury branding. All speakers agreed that the key to connecting with customers was the authenticity, consistency, and finding aspirational brand representatives that align with the brand and resonate with the audience.