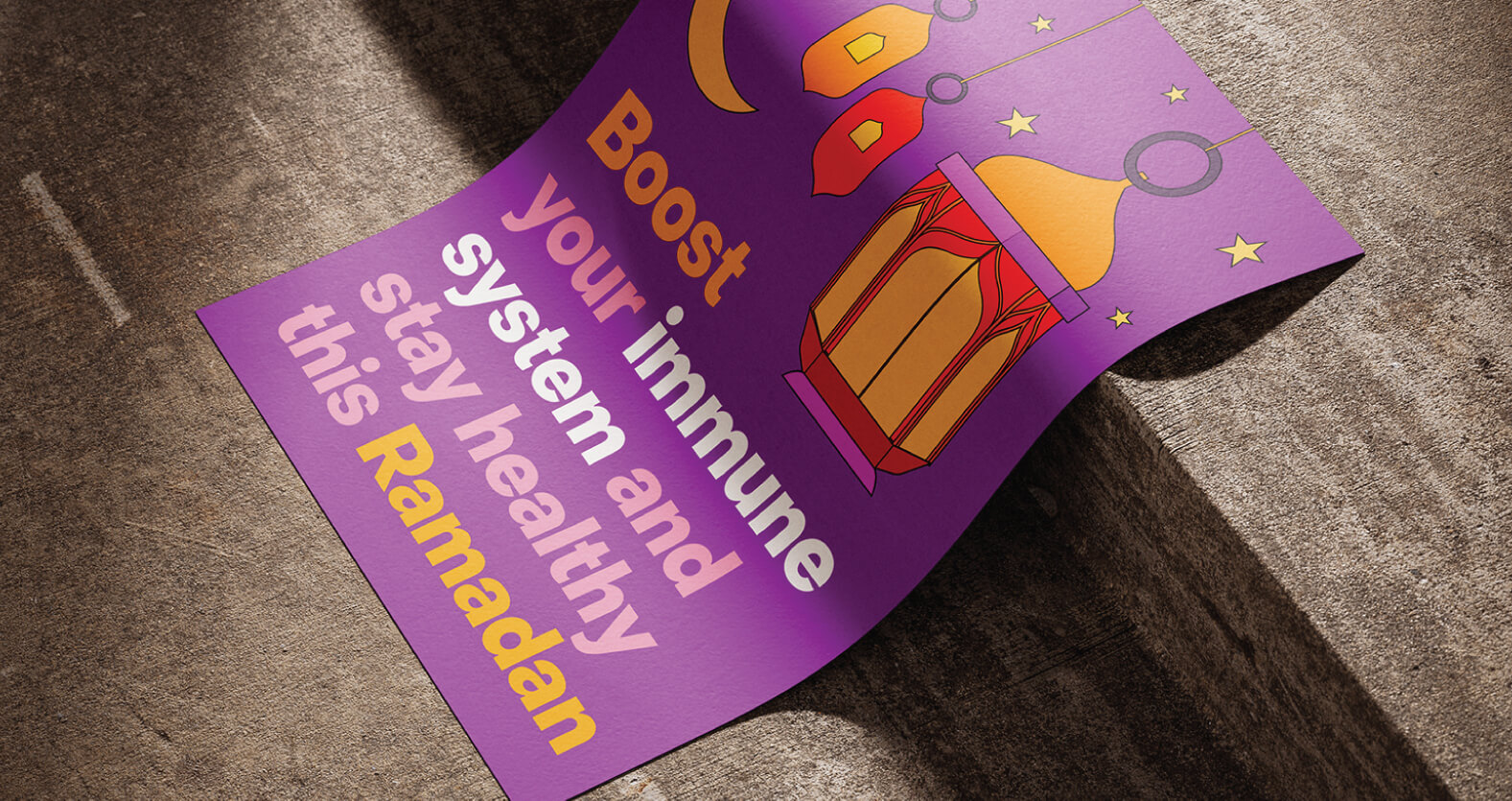 Client: Saba Consultants

Project: Health Campaign Posters
Role: Content, Graphic Design
Nutritious Campaign
This campaign is designed to create awareness about the nutrients our bodies need to keep strong, and how one can easily incorporate them into a daily diet.
Shoppers can generally be categorized into two types no matter the season: those who are more mindful of what they select to eat, and those who find their poor dietary choices are magnified. This campaign captures both audiences with simple, informative, and memorable graphics that easily direct consumers to nutrient dense foods that will keep them healthy throughout Ramadan and beyond!
The eye-catching colour palette takes inspiration from fresh, natural ingredients, with pops of banana yellow, vibrant strawberry red, and the deep green of leaves. The seemingly simple 2-dimensional illustration style is filled with detail, playfully attracting an audience of any age.