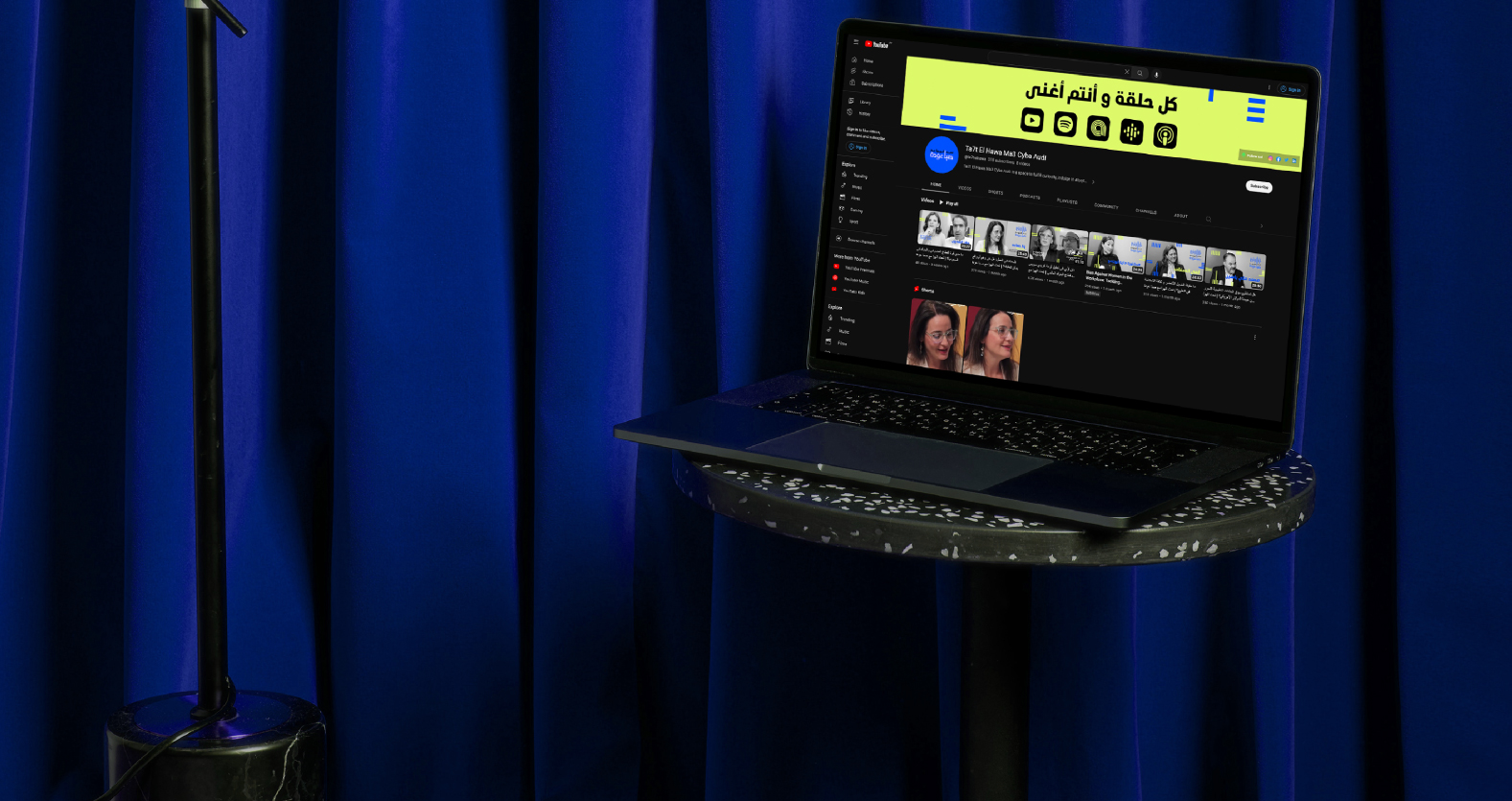 Client: Ta7t El Hawa Ma3 Cyba Audi

Project: Podcast Branding
Role: Graphic Design, Branding
Ta7t El Hawa Podcast Logo + Branding
Ta7t El Hawa Ma3 Cyba Audi is a space to fulfill curiosity, indulge in storytelling, and answer the questions on listeners minds through comfortable conversations without boundaries. Every episode, Cyba Audi invites insightful and knowledgeable experts to discuss trending topics in business, lifestyle, wellness, culture, and finances off the air!
To bring this podcast to life, we developed a graphic language rooted in lines – these lines represent sound waves, threads of conversation, trains of thought, continuity, and connection. The colour palette selected is electric, conveying the energy behind the podcast. The blue and black selected covey trust and honesty, while splashes of lime signify confidence, creativity, and liveliness.
You can listen to the podcast on Apple Podcasts, Spotify, Anghami, and Google Podcasts, or watch the videocast versions on YouTube here.